Your PVC pipe connections are not Hataw sa Tibay, Unless You do these Expert-Approved "Malinis na Kabit" Secrets

June 03, 2021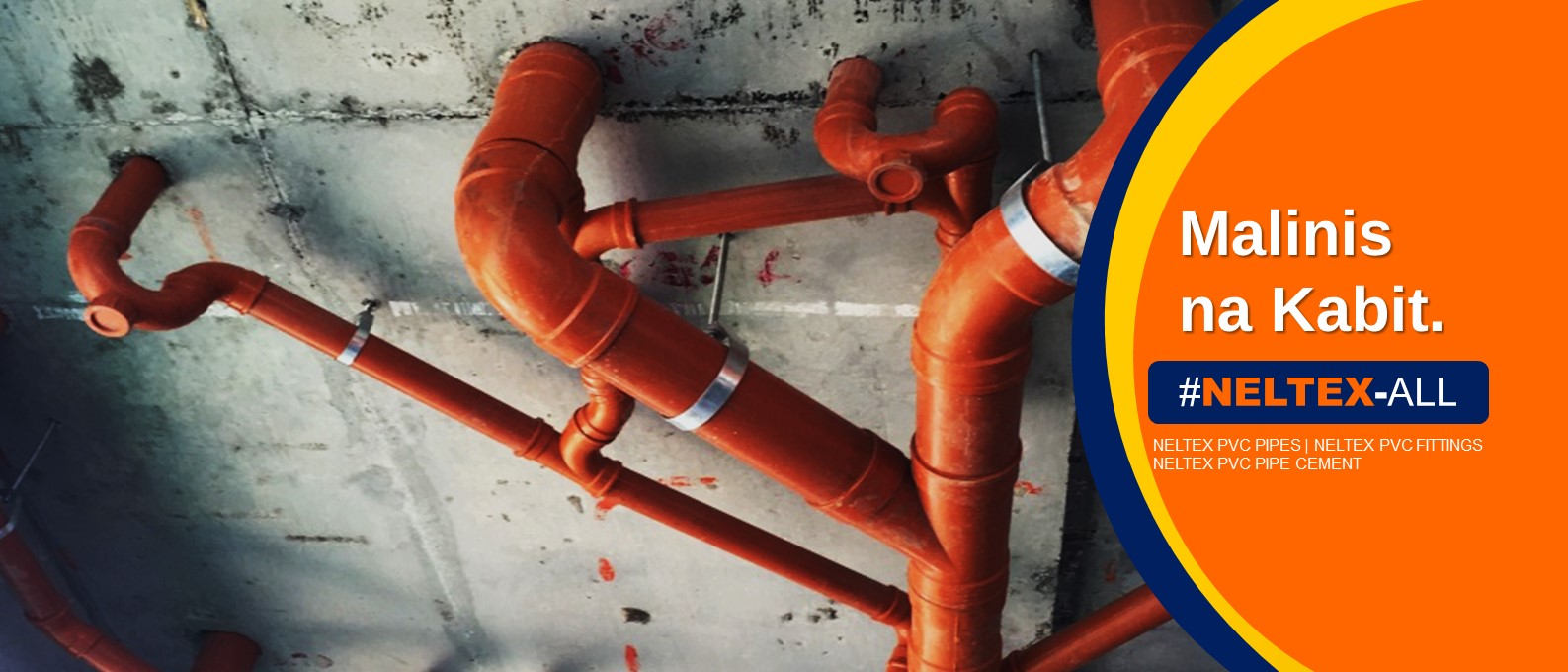 Wise builders know that drain, waste, and vent (DWV) systems, are fundamentally systems—which means, you can only be as good as your weakest link. No matter how good your pipes are, the entire system is bound to fail if a single joint or fitting break.
This is why, these builders know it is simply not worth scrimping on fittings or PVC pipe cement. After all, the cost of re-work far outweighs the minimal savings you might get from using lesser quality materials.
With NELTEX being the brand of choice for industry experts, it's no wonder they also choose Neltex Saniguard and Saniline fittings to match. Here's why they choose to go NELTEX-ALL with their DWV systems, and why you should too:
All Neltex fittings use K65 resin to ensure second to none quality. While other PVC Pipe brands continue to use lower PVC grades of PVC for their DWV PVC Fittings; Neltex only uses K65 which is the highest grade for PVC resins for superior performance of their products. You've seen hataw sa tibay quality of Neltex Saniguard pipes in this video. You definitely can expect the same quality for Neltex PVC fittings--this is true for both Neltex Guard and NELTEX Line Series.
All Neltex fittings follow ASTM D3311- prescribed shape and size for best flow efficiency. There's a science for hydraulics and flow efficiency serving as guide for plumbing design, so ASTM D3311 standards set specific parameters on the shape and size of fittings for plumbing. Following what was prescribed by the standards ensures that the system will not suffer from clogging, leaks, and untoward odors even after decades of use. But because they're not required in the Philippine mandatory standards, only NELTEX strictly complies with them, and thus making a NELTEX-ALL plumbing system the flow-efficiency advantage over others.
Prestige projects require uniform colored pipe lines. Aesthetics may not be a priority, but for most prestige projects, mixed pipes and fittings brands are often frowned upon for looking inconsistent and odd. Worse off, some pipes and fittings of different brands don't fit together. And with differing suppliers come different quality of products and delivery dates, and customer support, which often cause problems and delay in the project.
For best results, it's best to rely on industry-trusted partners that supply only topnotch quality pipes, fittings and pipe cement, follow global standard to ensure maximum flow efficiency for years. Save yourself the trouble and simply go #NELTEX-ALL!
Click on the below to know the best way to get started with your NELTEX-ALL experience. Choose from our extensive NELTEX Guard or NELTEX Line product lines
You may also message us to request for more information or get a quote: