NELTEX Back-to-Back Pressureline Connections

April 03, 2017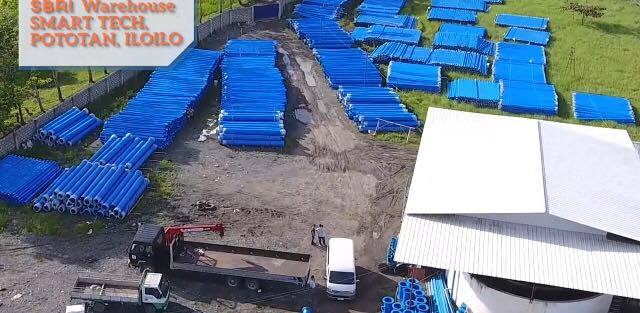 By securing heavy metal-free PVC pipe supply contracts for Menakor Corporation Calapan Water Works and the South Balibago Resources, Inc., Neltex now makes it possible to deliver efficiency and water safety to benefit thousands of households in La Union and Jaro, Iloilo.
As the pioneer PVC manufacturer and originator of the machine-installed fixed seal technology in the country, Neltex Pressureline has established itself as a household name in the water distribution industry. Staying true to its slogan: "Relax! Naka-Pressureline ka!—this brand of pressuremain pipe has long made it a point to guarantee fast installation and leak-free water systems with its machine-installed gasket.
The efficiency of using Neltex Pressureline pipes over other pipe materials was effectively demonstrated upon the installation of 450mm pipes in Agoo, La Union. The relatively light weight Neltex Pressureline pipes can be installed through a simple push-fit method and without the use of heavy equipment, making it possible to lessen installation time and ensure faster return of investment for Menakor Corporation. This also meant that La Union communities get to enjoy steady water supply earlier, as water distributions are connected faster.
It is also this proven efficiency of Neltex Pressureline systems and the relatively lower "installed cost" that ultimately convinced Ms. Criselle P. Alejandro, SBRI's General Manager to shift from steel pipes into PVC for the 17-km Jaro, Iloilo project. After an extensive research and evaluation by SBRI's engineering team, 500mm Neltex Pressureline pipes were found to be a better pipe material than steel for the water connections designed to supply potable water to 10,000 households in Iloilo.
Not only are Neltex PVC pressuremain pipes faster and easier to install even amidst rainy season when the pipe laying for the project is scheduled, Neltex Pressureline pipes are also made with organic-based stabilizers. "The fact that Neltex pipes are made with organic-based stabilizers is a great assurance for my customers that the water they are using are safe and free from heavy-metal contaminants" Ms. Alejandro remarks.