If you don't test it, you're risking it! The Only PPR Pipes and Fittings that are Tested for Your Peace of Mind

May 28, 2021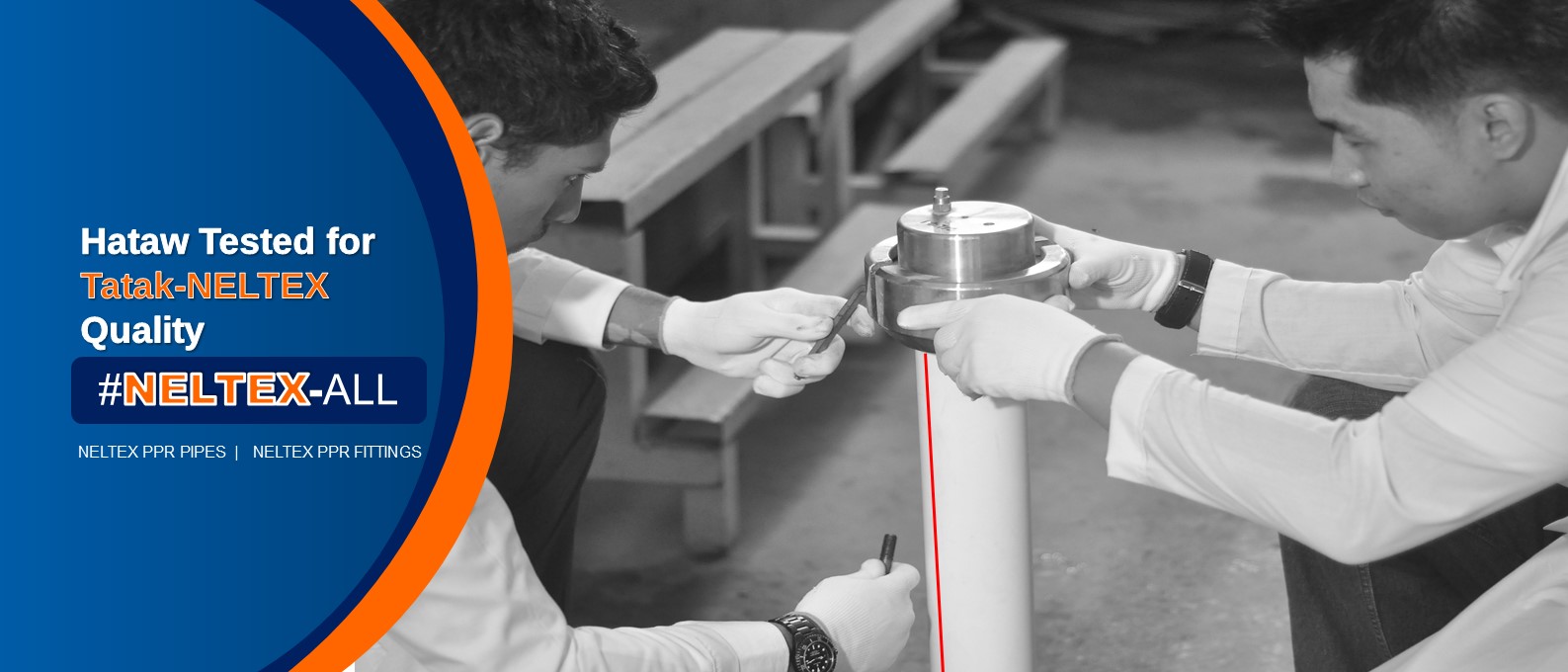 Since its introduction in the early 2000s, Polypropelyne Copolymer Random or simply PPR pipes and fittings are now fast becoming a popular choice for potable water systems. But did you know that there's a high chance your PPR pipes aren't tested safe to perform per your design? Don't take chances! Choose only NELTEX PPR pipes and fittings that are tested for your peace of mind!
Preferred for their high temperature and chemical resistance coupled with heat fusion jointing, PPR pipes are often used for hot and cold-water systems as alternative to galvanized iron.
Recognizing the advantage of PPR material especially for water pipe system designs with more than 100 jointing, NELTEX commissioned the biggest manufacturer in China to supply it with PPR products that are specifically produced based on:
(a)European technology, material, and performance standards, and
(b)NELTEX Product specifications for quality and non-toxicity
The resulting PPR products from this allegiance are what form the NELTEX PPR product line.
To date, Neltex tests and inspects over 1,000 metric tonnes of PPR pipes and fittings monthly prior to market distribution to ensure that each product bearing the NELTEX mark will perform with the same "beyond standard quality" that the NELTEX brand has come to mean.
Unlike commonly available and generic PPR products in the market, NELTEX PPR are produced based on EURO-NELTEX specifications and tested according to global standards. Its pure PPR formulation and product design make it guaranteed to truly last at least 50 years as proven for example by this hydrostatic pressure hot bath test under ISO 15874 Standard.
NELTEX PPR exhibits no bursting at 213 PSI pressure test for 1000 hours at 95 degree Celsius:
Neltex is already the most trusted name in PVC, what could be better than resting assured that just as with your NELTEX PVC pipes, your PPR hot and cold water system will perform exactly as you intend it to because you #NELTEX-ALL?
Want to learn more or request a quote of our NELTEX PPR? Just click on any of the below:
Or you may choose from the below to learn more about NELTEX PVC pipes and fittings for water, electrical, and sanitary applications.