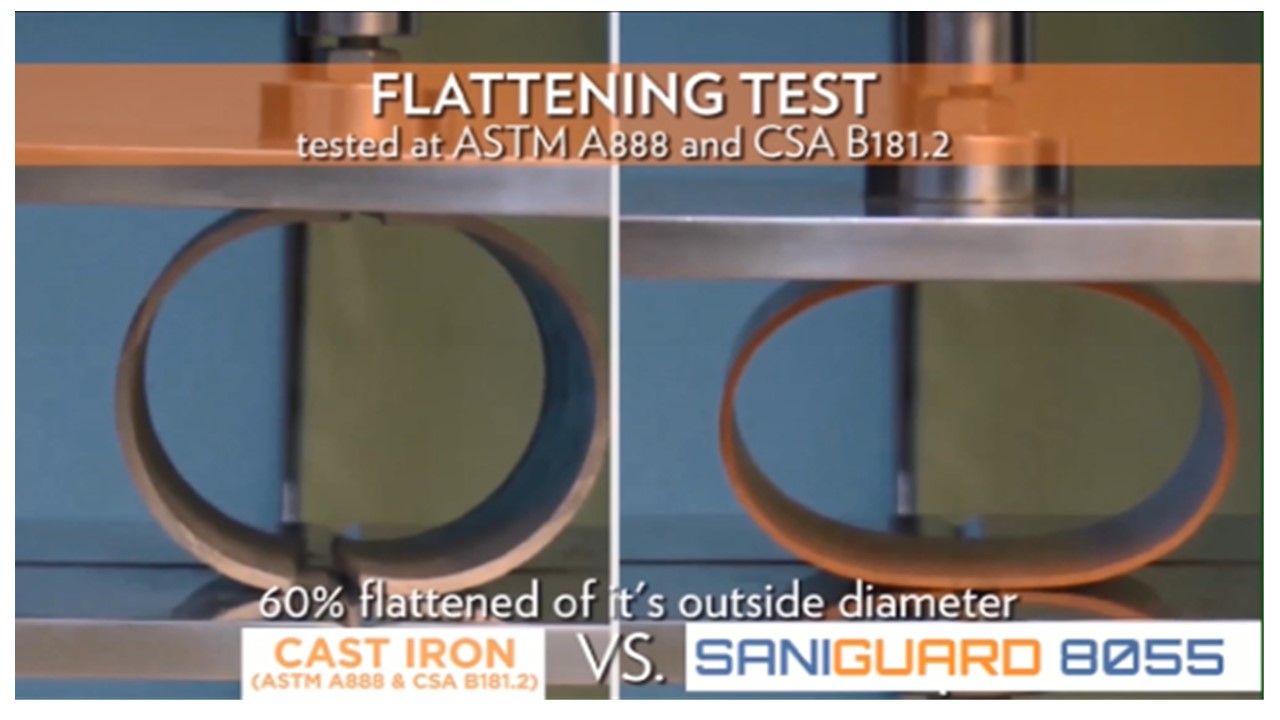 Neltex Saniguard 8055 pipes and fittings are made using K65 Virgin PVC resin and impact -modifiers that gives the PVC pipes and fittings the iron-tough quality and "8055 high-impact" advantage.
Impact-Modified 8055 Advantage
The "8055" in the Neltex Saniguard 8055 brand name is derived from its toughness properties: 80 IZOD Impact Joules and 50 MPa (vs. 28 MPa standard per ASTM D2729). This is why NELTEX Saniguard 8055 Series 600 can do the job of other's Series 1000, and why Neltex Saniguard 8055 Series 1000 can replace cast iron for soil stack.
Check out Neltex Saniguard 8055 Test certificates for S600 and S1000 pipes to learn more about its beyond standard quality.
Impact-Modified, K65 Virgin PVC Fittings
Just like its pipes, Neltex Saniguard 8055 fittings are also made with the same formulation and are thus expected to be as tough as the pipes.
ASTM D3311 Compliant PVC Fittings
Since a drain, waste, and vent (DWV) system relies heavily on gravity flow, the shape and size of the PVC fitting is of huge importance. To ensure optimal flow efficiency that NELTEX Saniguard 8055 PVC fittings strictly comply with ASTM D3311 standards for quality and proper sweeps and bends.
Available Pipe Sizes:
Available Fittings:
Neltex Saniguard Fittings are available in 57mm to 107mm sizes
For best results, always use NELTEX PVC Pipe cement when jointing Neltex pipes and fittings. Click on the buttons below to learn more about NELTEX PVC pipe cement and other PVC or PPR products.
Feel free to also: