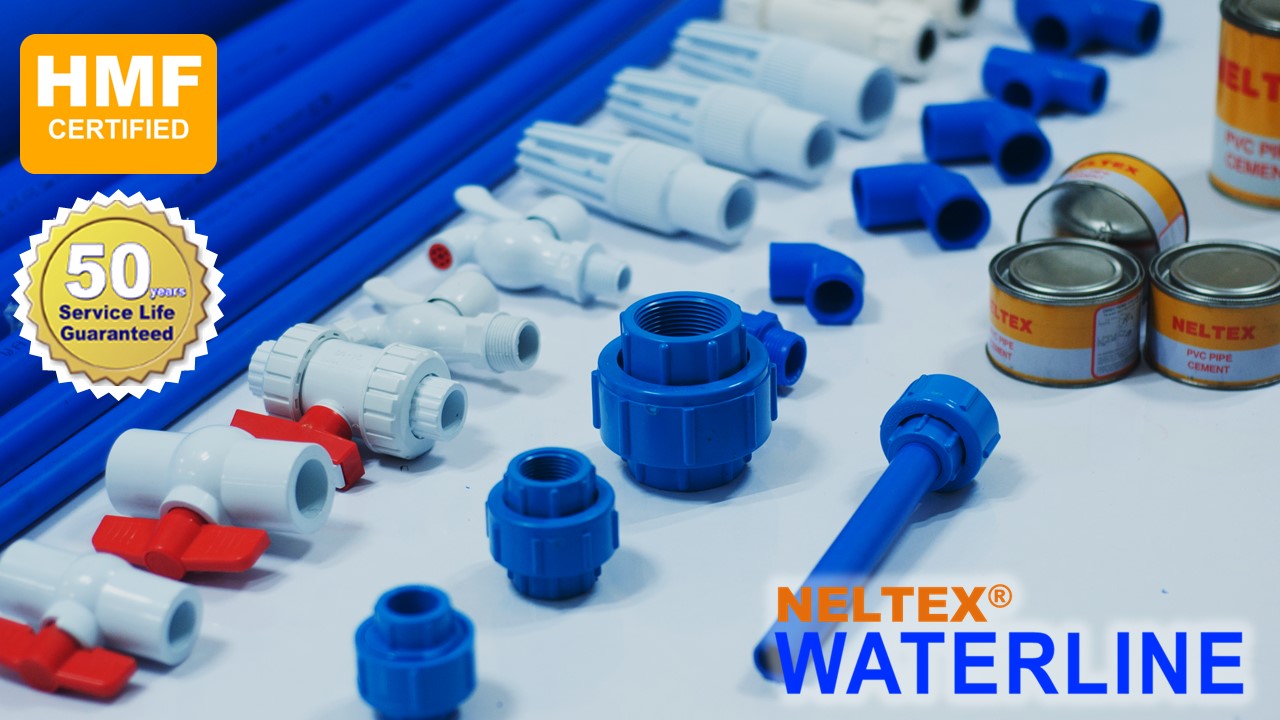 The Neltex Waterline product line is comprised of 20mm to 110mm heavy metal free PVC pipes, PVC fittings, PVC valves, and faucets for in-house potable water supply! Complying to both PNS 65 and ISO 1452, NELTEX Waterline products are not only the most complete, they are also the safest to use for water systems in buildings 6 storeys and below.
10 TIMES SAFER TO USE THAN OTHER PVC
PVC pipes have long replaced metal pipes for conveyance of potable water for the obvious advantage PVC pipelines being non-rusting. But did you know that some PVC pipes use stabilizers that contain lead and other heavy metals for its production? Thus, they expose users to threats of lead or mercury poisoning?
Unlike these manufacturers, NELTEX used Organic based stabilizers for the manufacture of its PVC pipes and fittings. This means each of our Waterline product does not contain toxic heavy metals like Lead, Mercury, Cadmium, or Tin. NELTEX Waterline is 10 times safer to use than other PVC materials for it contains none of these toxic heavy metals.
FOLLOWING LOCAL & GLOBAL STANDARD FOR QUALITY
Neltex Waterline pipes and fittings comply to both local (PNS 65) and international standard for quality, pressure rating, thickness, and dimensions. Standard length for PVC water pipes is 3 meters excluding the hub. Hence, total length of the pipe (with the hub included) should be more than 3 meters.
NELTEX WATERLINE fittings are also pressure-tested against ISO 1452 standards to ensure no water pipe failure, leaks and breakage. And because they follow ISO 1452 prescribed dimensions, you can get up to 20% better water flow and less operating expense.